Air distribution
Air distribution
Simplest planning and installation for every construction project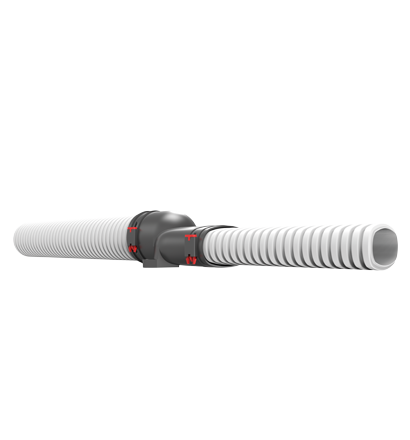 Suitable system peripherals within the building are just as important as the KWL ventilation unit. Helios air distribution systems provide the perfect solution for any building project and installation type. Maximum flexibility in planning and the low number of parts for simple and safe installation are just some of the many advantages in addition to the design award-winning air inlets and outlets for floors, walls and ceilings.
Highlights
Everything from a single source!
We offer all components for the perfect functioning of the KWL system – perfectly coordinated for guaranteed smooth installation and function. Customised air distribution systems for every installation situation and all necessary parts from the floor grille to the wall outlet form a completely harmonious overall system.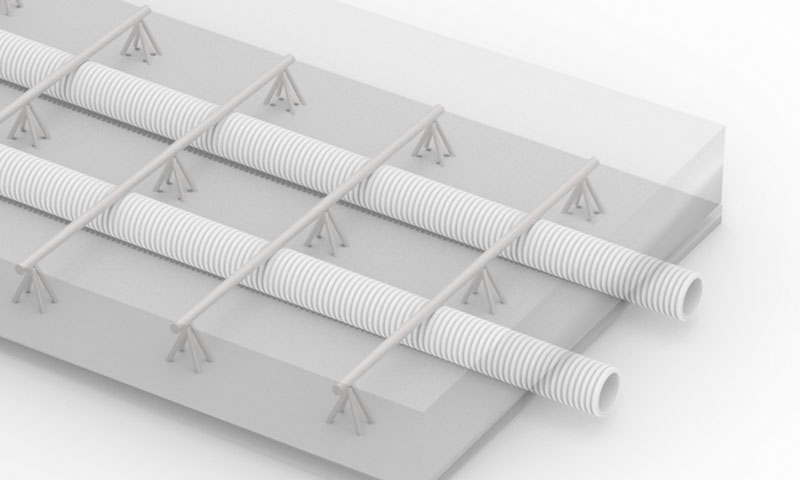 FlexPipeplus air distribution system for supply and extract air ducts
Flexible air distribution system for supply and extract air ducts.
Any combination of round and oval ducts with low variety of parts and simple assembly.
Time-saving installation directly from the roll.
Maximum bending radii with high ring resistance.
Two-layer duct structure with smooth inner wall for minimum pressure losses and optimal noise and hygiene properties.
Learn more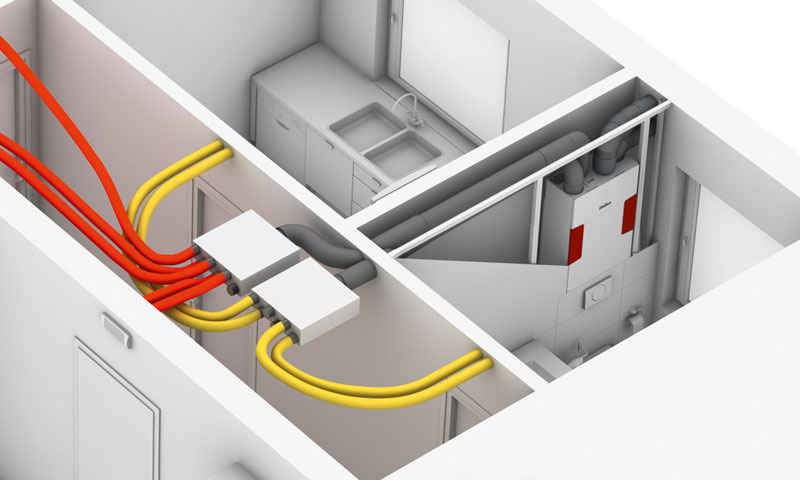 IsoPipe air distribution system
Insulated round duct system with integrated insulation.

Prevents condensation.

Has a smooth, sound-absorbing inner surface and is easy to clean.


The time-saving alternative to conventional spiral ducts with subsequent thermal insulation.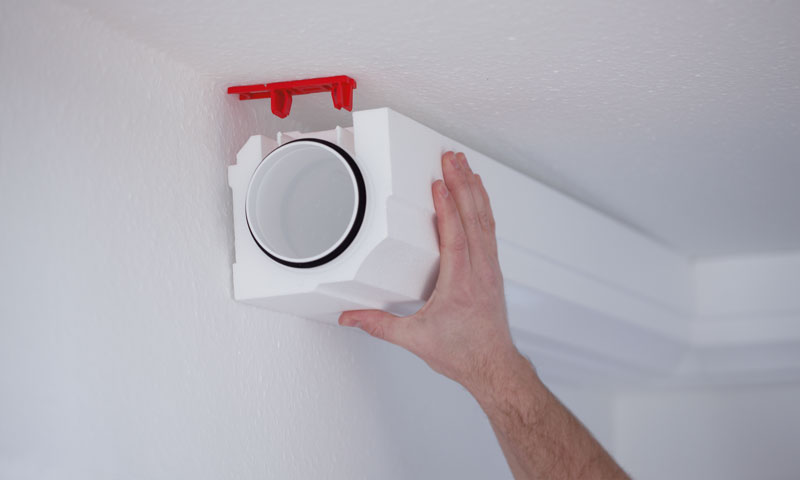 RenoPipe air distribution for visible installation in housing
The smart solution for energy-saving renovation.
Air ducting and cladding in one component.
Quick, simple installation even in occupied buildings.
Installation possible without further drywall finishing work.
Cost-effective due to few components and absence of extract air ducting.
Learn more
Learn more
Learn about our air distribution systems in detail:
Im Moment gibts noch nichts zu sehen...