KWL® MultiZoneBox
KWL® MultiZoneBox
The ideal partner for central building ventilation units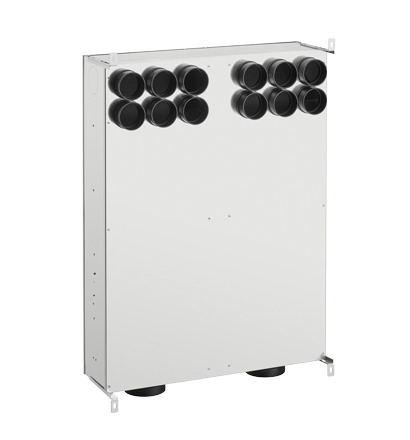 Volume flow control, sound insulation, air distribution and intelligent system control – the Helios KWL MultiZoneBox combines a number of individual components in one compact casing. In combination with a centralised ventilation unit with heat recovery, it silently ensures the demand-oriented supply and extract ventilation of residential and commercial units.
Highlights
Central ventilation is now more individual than ever
Our KWL MultiZoneBox is a prime example of state-of-the-art air distribution in multi-storey buildings, which offers a perfect alternative to conventional systems with individual components. It combines the functions of volume flow control, sound insulation and air distribution in one compact unit. It also has an individual control system and thus enables the adaptation of the air flow to the wishes of the users. This makes the MultiZoneBox the ideal addition to a central building ventilation unit with heat recovery.
The result: A comfortable indoor climate with minimal planning and installation effort.
The flexible system for residential and commercial units
One box instead of multiple individual components reduces the planning cost in advance and saves valuable installation space.
The maintenance-freedom, highest functional reliability and silent operation are convincing in practical use.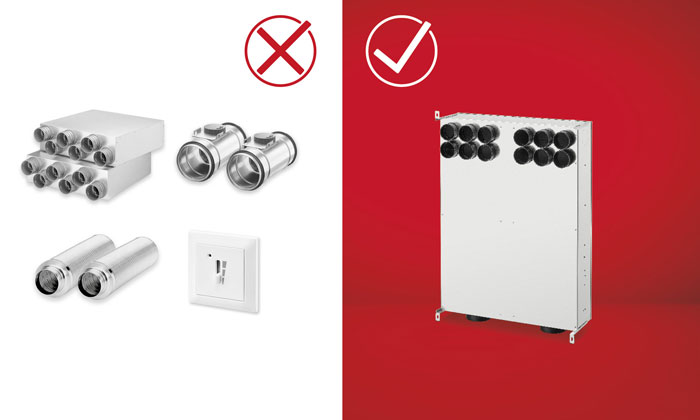 7 components in one box!
Volume flow control, sound attenuation, air distribution and system control – solve seven problems at once with the KWL MultiZoneBox.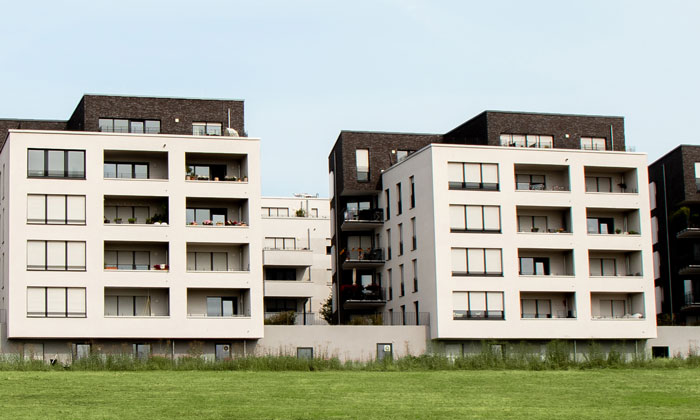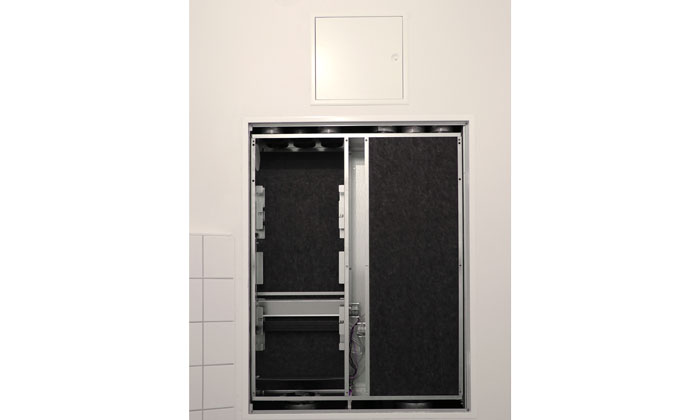 Impressive in practice:
128 KWL MultiZoneBoxes in Frankfurt
Six apartment buildings were equipped with one MultiZoneBox per unit in Frankfurt Riedberg.
Clear focus on user behaviour: Each party has individual needs that can be optimally met with the MultiZoneBox.
It regulates the air volumes and at the same time serves as a silencer and distribution box for the supply and extract air.
Learn more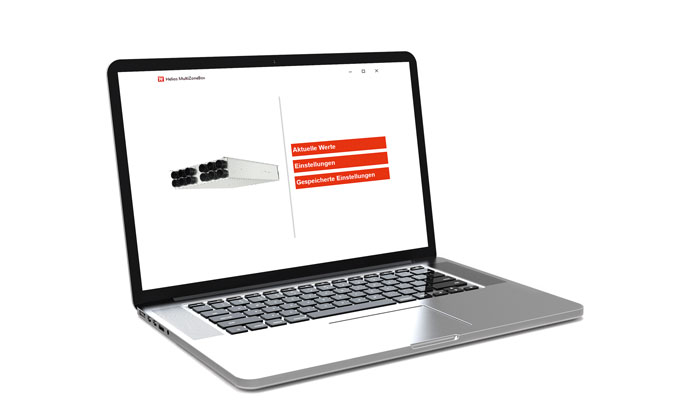 Commissioning and control of complete ventilation system
Start software > Enter air volumes > Done!
Complex and time-consuming pressure difference measurement is eliminated.
Once set, the defined parameters can be saved on the PC and transferred to other boxes.
All boxes can be combined in one network and centrally managed. It could not be any more convenient!