Automatic supply air elements
Automatic supply air elements
Even distribution of supply air – filtered and sound-insulated
The fresh supply air is perfectly distributed, filtered and optimally sound-insulated when it flows indoors through the universally applicable automatic supply air elements ZLA 125. The ZLA 125 consists of an inner panel, installation kit and the facade panel, it fits in all types of walls and does not require electrical connection. Two constant volume panels and one humidity-controlled inner panel are available.
Highlights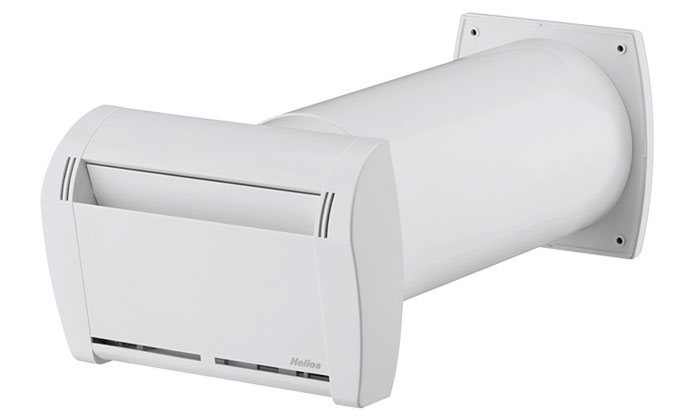 Always fits perfectly
The new supply air units ZLA from Helios easily provide fresh air – fully automatically. With these universally usable automatic units, the supply air flowing inside is perfectly distributed, filtered (class Iso Coarse 30%) and optimally sound-insulated.
Integrated sound insulation elements for up to 59 dB standard sound level difference
Humidity-controlled (ZLA 125 IB HY) or constant supply air volume (ZLA 125 IB 22 + 30)
Universally useable in all wall types
Removable telescopic tube for wall thicknesses from 260 – 500 mm
Low maintenance costs
Completely operating cost-free
No electrical connection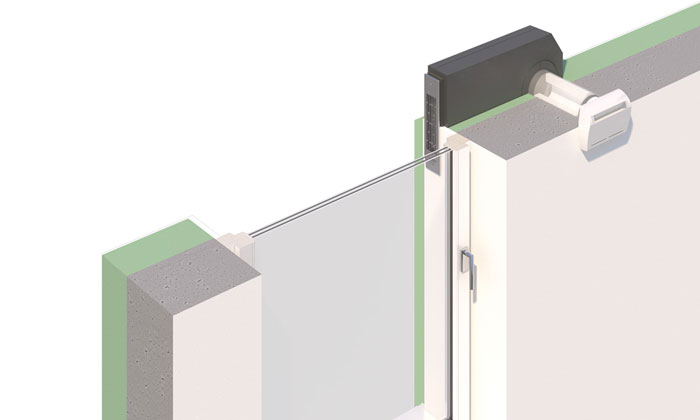 It works invisibly too –
ZLA in the window soffit
The soffit element ZLA LE directs the supply air inside the thermal insulation composite system into the window soffit by 90°.
The highlight: Apart from the grille in the window frame, no component can be seen on the outer facade. ZLA LE can be used for duct diameters 100 and 125 mm and it can be individually configured.