Helios jet fans IV come in axial and centrifugal design as the extremely compact, lightweight fans in the TGA sector. Practical, integrated standard mounting rails for easy ceiling installation perfectly complement the lightweight aluminium construction. Furthermore, the lowest sound emissions at maximum thrust performances from 6 to 75 N speak for themselves.
Highlights
The full range - from a single source!
Jet fans are used, for example, in parking garages for daily supply and extract ventilation and they ensure smoke extraction to support the fire service in case of fire. With its uniquely broad portfolio, Helios offers an entire range of different fan types including perfectly matched control and accessory components:
Axial and centrifugal jet fans up to a thrust performance of 75 N.
Centrifugal jet fans with energy-saving EC technology in three-phase and alternating current versions.
Axial and centrifugal smoke extraction jet fans in F300 and F400.
Comprehensive control systems such as digital gas warning systems and garage ventilation control systems.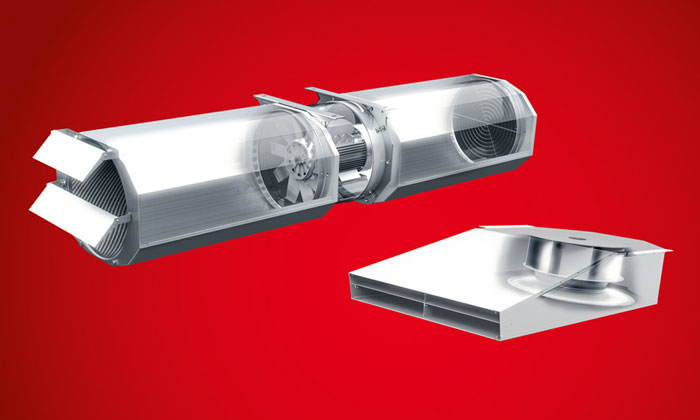 Jet fans IVAD / IVRD
Low-noise and universally applicable, they set new standards in terms of thrust and weight.
IVAD
High performance axial impeller for unidirectional and reversible operation.
Available diameters 315-400, thrust 6-67.
IVRD
High performance centrifugal impeller with backward curved blades.
Available diameters 500-560, thrust 15-75 N.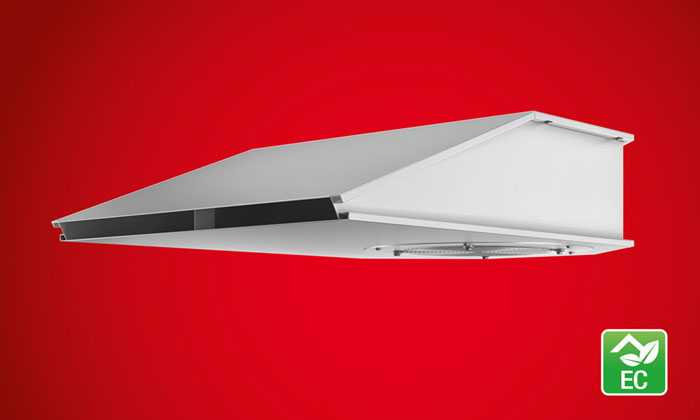 Jet fans IVRW / IVRD EC
Latest EC technology for economical ventilation solutions in parking garages and commercial applications.
Highly efficient motor with EC technology.
High performance centrifugal impeller with backward curved blades.
Available diameters 400-450, thrust 50-75 N.
Three-phase current and alternating current version
More about jet fans with EC technology